Garage Door Spring Repair Sun Lakes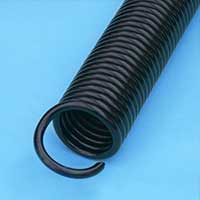 Are you having to park in the street because you can't open or close your garage door? The problem is most likely damaged springs. The solution is both simple and affordable; call Garage Door Master Service and we'll expertly and safely restore your springs to new-like condition. Your home or business garage door might be lopsided or suddenly drop when you are trying to open it. Getting it repaired is not difficult or expensive. Our Garage Door Master Service spring repair service is easy on your wallet and service times are based on your time frame. Call today for free price quotes and for additional details and get back to using your garage door once more!
Call Us: (480) 339-0883
Q: Is spring repair expensive? Can I do my own and save money?
A: Spring repair is affordable, fast and convenient if done by Garage Door Master Service. We are also highly trained, skilled and experienced so the process takes little time or effort on your part. Price quotes are free and our repair and installation services are guaranteed and covered by warranty. Forget doing dangerous spring repair on your own and risking possible injury or warranty voidance; call Garage Door Master Service and save money and stress!
Call Now: (480) 339-0883
Get real value when you use Garage Door Master Service:
Warranty protection
Affordable rates
Residential and commercial
25 point safety inspections
Convenient service appointments
And lots more!
Make a fast return to reliable and safe garage door use by trusting Garage Door Master Service with your next garage door spring repair!
Call Today: (480) 339-0883